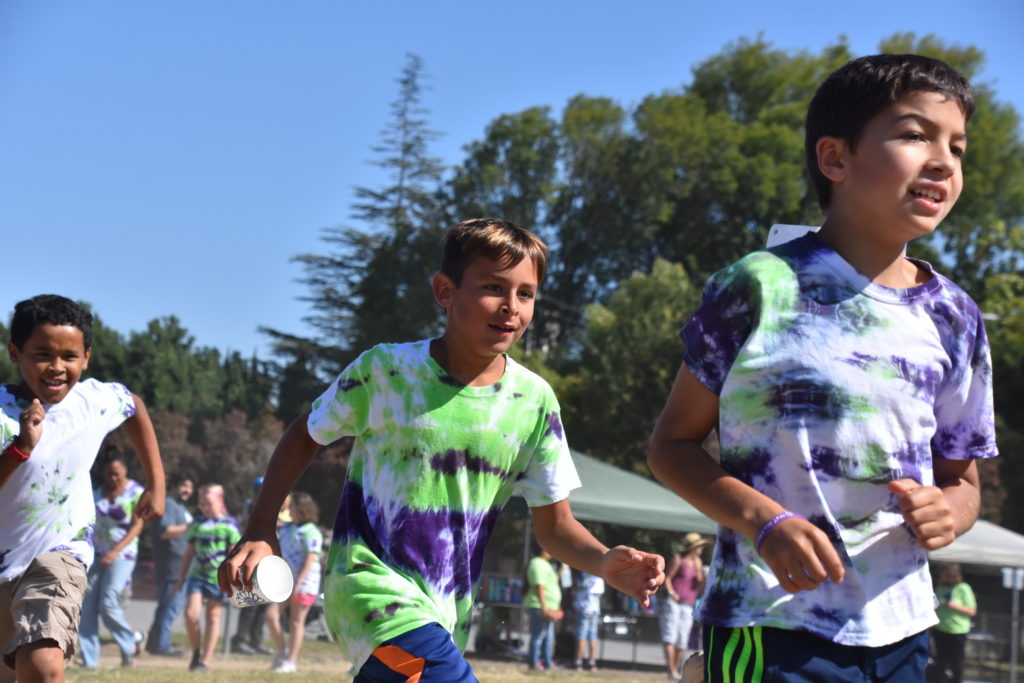 The students always look forward to Fun Run Day at Indigo! Not only do they get a super fun workout, but they are raising funds for all the incredible programs the school offers. It's always a sight to see when the kids arrive at school wearing tie-dye shirts that they created!
The first big FUNdraiser of the year! 
Every September, students lace up their sneakers, don tie-dye shirts sporting the school colors, and hit the track, running as many laps as they can in 40 minutes. The Fun Run includes a class photo, stretching, running, cooling down, and a healthy snack of fresh fruit. The DJ spins the hits while families, friends, and staff cheer on the students, some even participating in the running themselves!
The Fun Run is an annual tradition and always the first big FUNdraiser of the year! This huge event promotes health and fun, and the children love the opportunity to contribute to our school. The pledges the students collect help support all the wonderful activities and enrichments Indigo offers, including day and overnight field trips, science, PE, music, gardening, and Art just to name a few.